I adapted our favorite zucchini bread recipe into a gluten-free and grain-free version that is, well, wonderful. See my post over at Raising Homemakers, where I share both the old and new versions of the recipe.
One of the areas that I have needed to grow in wisdom has been our diet. For most of our lives our family has eaten a typical Standard American Diet. When we saw our parents' health decline several years ago, we made a few changes, mainly by making our own whole-wheat bread from freshly ground wheat berries. Oh, that was so good and satisfying!
Then about a year and a half ago something came along and rocked our world……………….read the rest over at Raising Homemakers and enter to win one of my favorite books, Health for Godly Generations by Renée DeGroot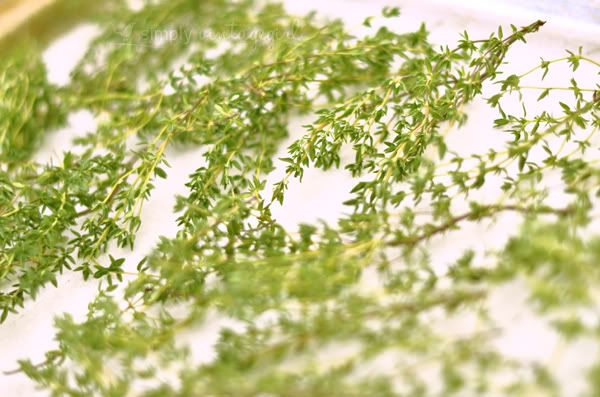 Our garden is flourishing right now. Even in this sweltering heat that we have been having with little rain it is flourishing. I have been tending to it in the mornings before the heat sets in and my husband waters it in the evening after the sun starts to set.

When I am out in the garden my mind wanders toward God and how much gardens can mimic life. How He created such diversity and beauty amazes me everyday. This French thyme from our garden above is so delicate and smells wonderful, yet it seems to grow so much sturdier than the zucchini that took off, produced a bunch of squash and then flopped over and died.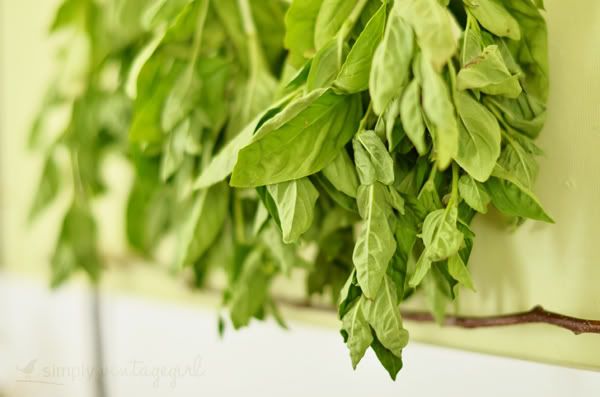 I harvested some of our basil and hung it up to dry and then realized with the high humidity in the air it would be best to dry them for a short time in a low oven. As in life, always the need to re-evaluate what we are doing and why.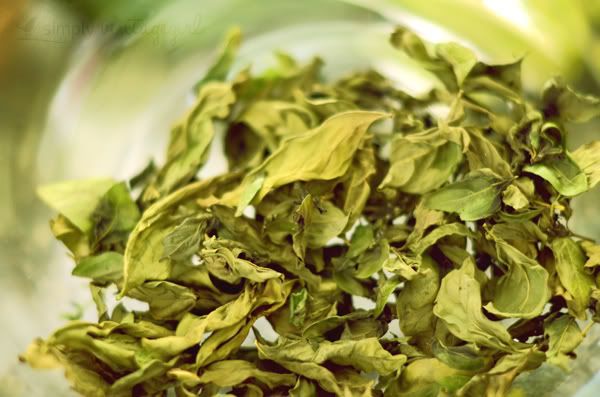 The basil made our home smell wonderful while it was drying. This is the first year that I am actually harvesting and preserving from our herb garden. Normally, I would just use it fresh and just enjoy the plants. But this year is different. I am trying to be much more intentional in what I am doing and that means preserving my herbs. Maybe, just like in life, I am trying to preserve the memory as well.
Gluten-Free Doughnut Holes
240 grams Ahern's gluten-free flour mix*
1/2 tsp guar gum
2 tsp baking powder
1/2 tsp salt
1 tsp nutmeg
75 grams (about 1/3 cup) superfine sugar**
2 T butter, room temperature
1 egg, room temperature
1/2 cup milk, scalded and divided
2 T plain yogurt
1 tsp vanilla extract
canola oil for frying
Mix 2/3 cup of sugar and 2 tsp cinnamon and place in a small brown sack or bowl and set aside for later.
Mix dry ingredients together in mixer bowl.
Add butter and blend. It will look very crumbly.
In another bowl, combine the egg, 1/2 of the milk, yogurt, and vanilla extract.
With the mixer running, slowly pour the wet ingredients into the dry ingredients. Scrape down the sides of the bowl and continue mixing. Slowly add the rest of the milk.  Cover the bowl and let the batter rest.
Heat  at least 2 inches of oil in a large, heavy-bottomed pan. Heat until the oil registers 360 degrees on a deep-fat thermometer. (I don't have a thermometer for the oil, so I heated it on medium heat for several minutes and tested the readiness by slowly putting in a spoonful of batter, when it starts bubbling and cooking you will know it's ready.)
Gently drop tablespoon-size dollops of dough into the oil. (Carefully ease them into the oil so that there are no splashes of hot oil!) Fry about 45 seconds to 1 minute on each side, until a light golden brown.
Remove the doughnuts with a slotted spoon and place them on a paper-towel-lined plate. While the next batch is frying, put the hot doughnuts a few at a time into the small paper bag with cinnamon sugar. Shake and place on serving plate. Makes about 24 doughnut holes.
Enjoy!
If you have any left overs freeze them right away. They will keep their crispness that way. The ones left out overnight will get soft.
These are simply delightful! This is another recipe that I made and declared, YES! We can eat gluten-free!
This recipe was originally posted on the Ahern's blog, Gluten-Free Girl and the Chef.
*The Ahern's have created this gluten-free flour mix and they encourage you to weigh your flours instead of measuring by cup. I just use a little inexpensive scale that I picked up at Walmart and it works great. When you see the difference in measurements from weight to cup size you will see why they encourage this. Also due to a corn allergy in our family we replace the cornstarch with tapioca starch and use the same weight measurement.
**I put our regular sugar in the blender to make it extra fine.
With the girls working long hours as they finish up their latest projects, I thought it was time to bring out the chocolate. These brownie bites are wonderfully perfect for what we were wanting. Enjoy.
Brownie Bites Gluten-Free
Preheat oven to 325° F.
Mix the following ingredients in a medium bowl.
1/2 c. brown rice flour
1/2 c. sorghum
1/4 c. potato starch
2 T. tapioca starch
1/2 c. cocoa powder
1 c. evaporated cane juice or sugar
2 tsp. baking powder
1/4 tsp. baking soda
1/4 tsp. xanthan gum
1/2 tsp. salt
Add:
1/2 c. canola oil
1/2 c. applesauce
2 T vanilla extract
1/2 c. hot coffee
Mix and then add:
1 c. chocolate chips
Use a small scoop and put in lightly greased mini-muffin tins. Bake for 10 minutes. Let brownies stand in muffin tins for several minutes. Then tumble them out onto a cooling rack. This recipe makes about 40-44 mini-muffins.
These also freeze well.
. . . and this is unusual!
Every fall, every August, September and October of my life I have suffered with hayfever. And I am usually a mess.
This year, I am not a mess and it is not normal for me.
The only thing different this year is that I have gone "gluten-free" with my diet.
Yes, that is all that I have done. No medications, just no gluten.
Am I completely healed? No, I still sneeze occasionally and blow my nose. But for someone with severe hayfever symptoms the key word here is occasionally.
So we are doing a happy dance in our home and Kleenex brand can just keep a bigger supply of tissues this year.
Squeals!
I have been using the following gluten free flour mixes with a great deal of success.
The first is from the Kate at Gluten Free Gobsmacked with my variation. We don't use corn so I replace the cornstarch with arrowroot.
Gobsmacked Mix
2 1/4 cups white rice flour
1/4 cup potato starch
2/3 cup tapioca flour
3/4 cup sweet rice flour
1/3 arrowroot starch
2 tsp xanthan gum
The other mix I have been using is from Peter and Kelli Bronski and their blog, No Gluten, No Problem. Again I replaced the cornstarch with arrowroot starch and tapioca flour. Peter and Kelli Bronski have also written a cookbook that has been very helpful called Artisanal Gluten-Free Cooking.
Artisan Flour Mix
5 cups brown rice flour
3 cups sorghum flour
1 1/3 cup tapioca flour
1 cup arrowroot starch
1/4 cup + 4 tsp potato flour
1 T + 1 tsp xanthan gum
I have been using the Gobsmacked mix for items like Chocolate Chip cookies, biscuits, etc.
I have been using the Artisanal mix for pancakes, naan bread, etc.
Whole Grain All-Purpose Flour
200 grams almond flour
500 grams brown rice flour
150 grams tapioca flour/starch
150 grams potato starch
Substitute this mix in your normal recipes and simply replace 140 grams of this mix for each cup of regular flour. This is my new standard mix that I am using for most of my recipes that I am converting to gluten free. (as of October, 2011)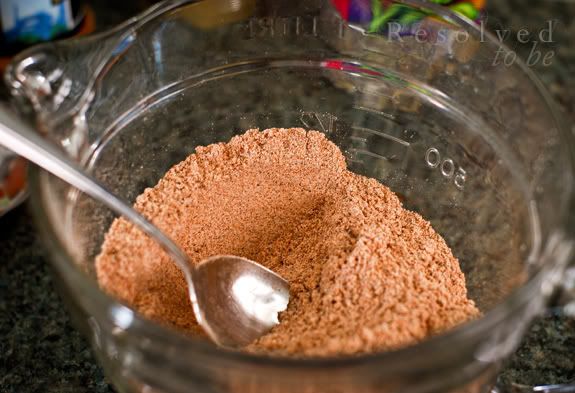 A couple of years ago I started making my own mix for Mexican seasoning and now that we are eating gluten free (GF) I am so thankful that I have this recipe. Wheat flour is one of the first ingredients in taco seasoning packages. So here is my gluten free version. It can easily be made "normal" with regular flour if you prefer.
GF Mexican Seasoning
1/2 cup Gluten Free flour mix
4 T chili powder
1/2 cup onion powder
4 tsp. garlic powder
1 tsp salt or less
8 tsp paprika
1 tsp cayenne pepper
4 tsp sugar
4 tsp cumin
2 tsp oregano
Mix together and store in jar. Label the jar so you don't forget what is in it and so others will know what it is. Label the jar GF Mexican Seasoning – use 3 T. with each lb of meat.
You could stir in a little water after adding the seasoning if you want.
GF Enchilada Sauce
6 oz can tomato paste
3 cups water
2 tsp cayenne pepper
1 tsp salt
2 tsp cornstarch or tapioca starch
2 tsp white vinegar
2 tsp onion powder
In saucepan, combine all of the ingredients. Heat the sauce to boiling over medium heat while constantly stirring. Continue to boil and stir for another 2 to 4 minutes until it thickens.
Remove from heat and cool. Can be stored in jar with an airtight lid in refrigerator for 2 to 3 months. Can be used as enchilada sauce or hot sauce on tacos.
You can adjust the hotness by decreasing or increasing the cayenne pepper.