I adapted our favorite zucchini bread recipe into a gluten-free and grain-free version that is, well, wonderful. See my post over at Raising Homemakers, where I share both the old and new versions of the recipe.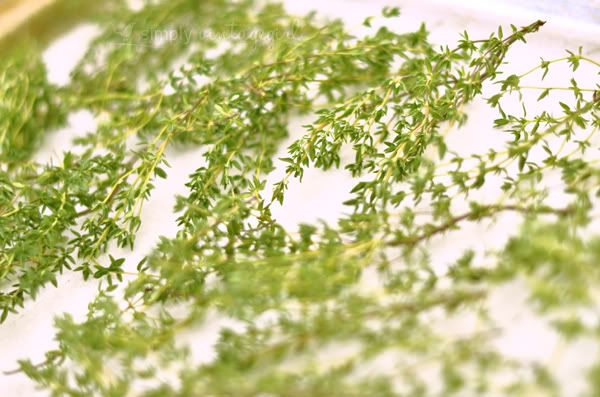 Our garden is flourishing right now. Even in this sweltering heat that we have been having with little rain it is flourishing. I have been tending to it in the mornings before the heat sets in and my husband waters it in the evening after the sun starts to set.

When I am out in the garden my mind wanders toward God and how much gardens can mimic life. How He created such diversity and beauty amazes me everyday. This French thyme from our garden above is so delicate and smells wonderful, yet it seems to grow so much sturdier than the zucchini that took off, produced a bunch of squash and then flopped over and died.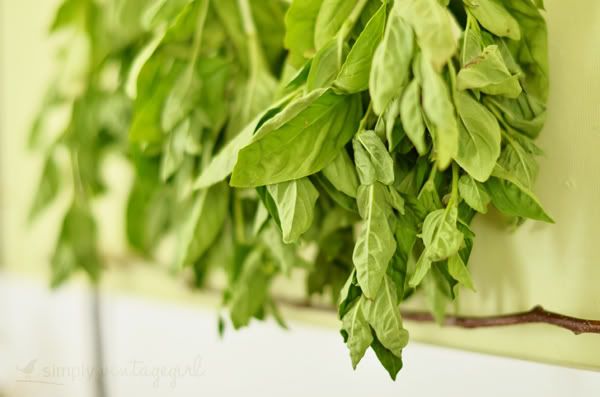 I harvested some of our basil and hung it up to dry and then realized with the high humidity in the air it would be best to dry them for a short time in a low oven. As in life, always the need to re-evaluate what we are doing and why.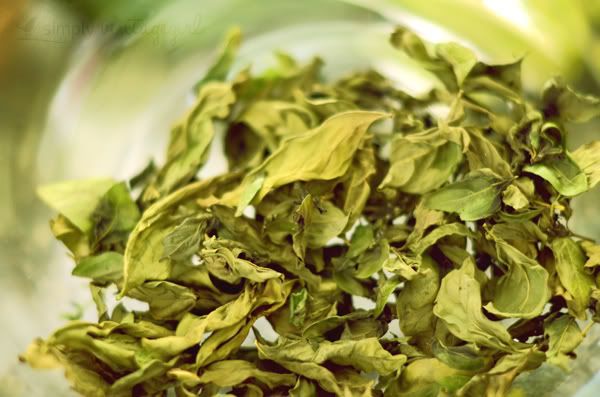 The basil made our home smell wonderful while it was drying. This is the first year that I am actually harvesting and preserving from our herb garden. Normally, I would just use it fresh and just enjoy the plants. But this year is different. I am trying to be much more intentional in what I am doing and that means preserving my herbs. Maybe, just like in life, I am trying to preserve the memory as well.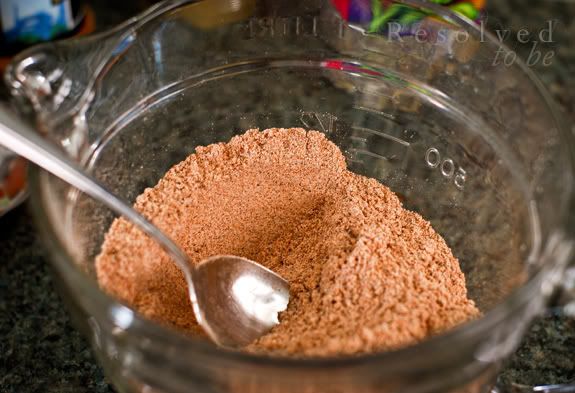 A couple of years ago I started making my own mix for Mexican seasoning and now that we are eating gluten free (GF) I am so thankful that I have this recipe. Wheat flour is one of the first ingredients in taco seasoning packages. So here is my gluten free version. It can easily be made "normal" with regular flour if you prefer.
GF Mexican Seasoning
1/2 cup Gluten Free flour mix
4 T chili powder
1/2 cup onion powder
4 tsp. garlic powder
1 tsp salt or less
8 tsp paprika
1 tsp cayenne pepper
4 tsp sugar
4 tsp cumin
2 tsp oregano
Mix together and store in jar. Label the jar so you don't forget what is in it and so others will know what it is. Label the jar GF Mexican Seasoning – use 3 T. with each lb of meat.
You could stir in a little water after adding the seasoning if you want.
GF Enchilada Sauce
6 oz can tomato paste
3 cups water
2 tsp cayenne pepper
1 tsp salt
2 tsp cornstarch or tapioca starch
2 tsp white vinegar
2 tsp onion powder
In saucepan, combine all of the ingredients. Heat the sauce to boiling over medium heat while constantly stirring. Continue to boil and stir for another 2 to 4 minutes until it thickens.
Remove from heat and cool. Can be stored in jar with an airtight lid in refrigerator for 2 to 3 months. Can be used as enchilada sauce or hot sauce on tacos.
You can adjust the hotness by decreasing or increasing the cayenne pepper.