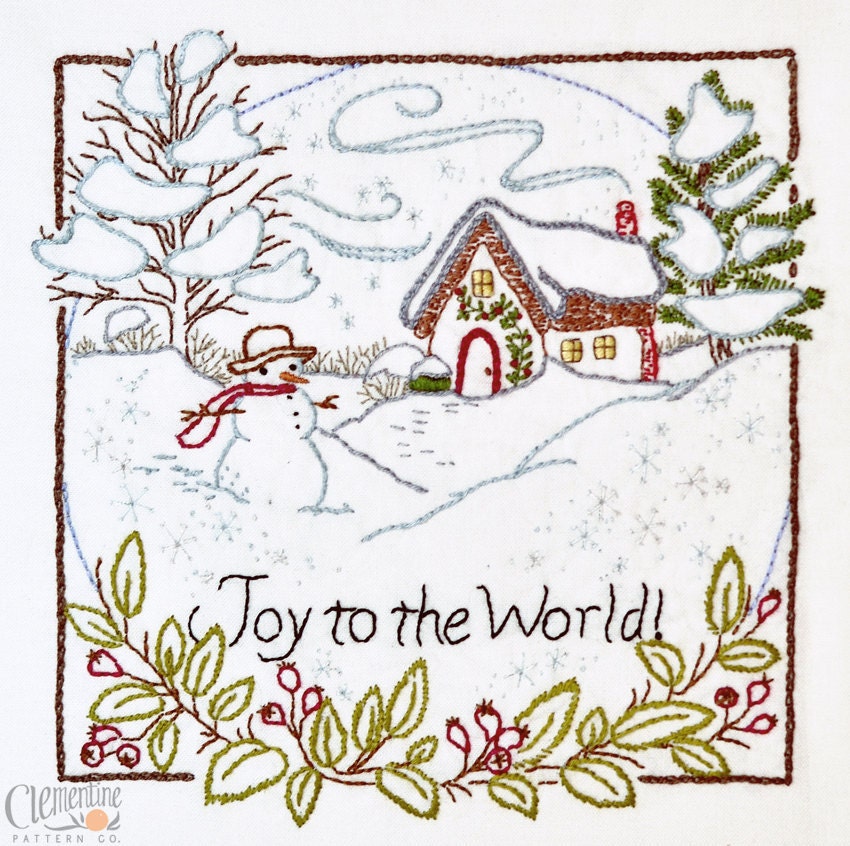 May you and your family rejoice in the Lord. And may His steadfast love be ever a reminder of His great mercy.
Joy to the world! the Lord is come!
Let earth receive her King;
Let every heart prepare him room,
And heav'n and nature sing.
Joy to the earth! the Savior reigns!
Let men their songs employ,
While fields and floods, rocks, hills, and plains,
Repeat the sounding joy.
No more let sins and sorrows grow,
Nor thorns infest the ground;
He comes to make his blessings flow
Far as the curse is found.
He rules the world with truth and grace,
And makes the nations prove
The glories of his righteousness,
And wonders of his love.
-Isaac Watts
This homemade Christmas post is more of a homemade winter post. Let me show you how I make my crocheted snowflakes.

Several years ago, I made a variety of snowflakes to use for decorations. I usually leave these these snowflakes up in a window all winter.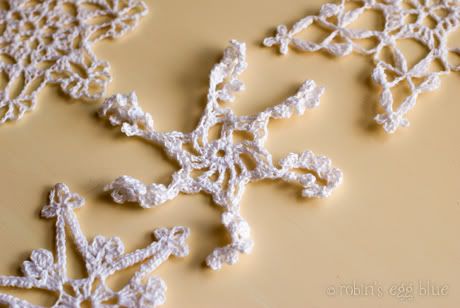 I start out using a thin cotton thread like this and a steel crochet hook like one of these.
If you already know how to crochet than these are really simple to work up. If you haven't crocheted before I would suggest doing some other practice pieces before attempting these. I found my patterns in books and magazines, but there are several free patterns online. You can find some here.
The snowflake in the middle of the picture above still needs to be stiffened.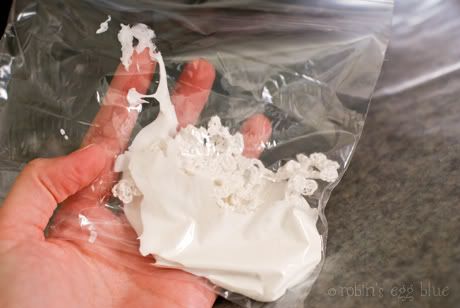 I use a glue like Aleene's Fabric Stiffener. You can put it in a little bowl or a plastic bag.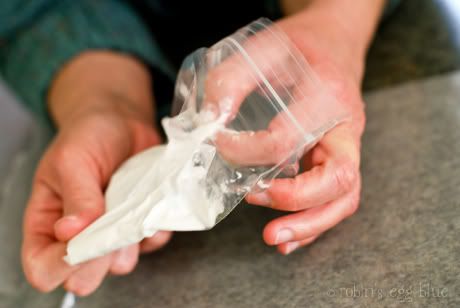 Just swirl the snowflake around in the glue to coat it, remove it making sure to squeeze out the excess glue.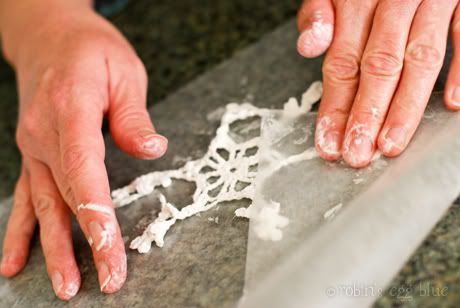 This part is a little tricky. You need to start reshaping the snowflake and making sure that nothing is twisted.
I pin it onto a piece of styrofoam that has been covered in plastic wrap.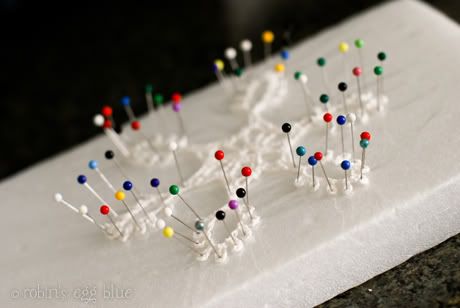 I pin all the little loops so that the snowflake is in the correct shape and then just let it dry for a day or two. An important thing to think about is the type of pins you are using. If they are not stainless steel they may leave a small rust mark, so….either take them out right away and just leave flat or make sure they are stainless steel.
When you are storing them just be sure to have them lay flat and they should keep their shape for years to come.
You can go to Simply Vintagegirl for more Homemade Christmas ideas.