There is just something about homemade Christmas gifts that make gift-giving so delightful. I love what
Emily Rose
said on her blog about homemade gifts –
"The one who receives the gift, sees the decoration, or enjoys the dish will know and remember that those things were not there because we ran out of time, but because we took the time."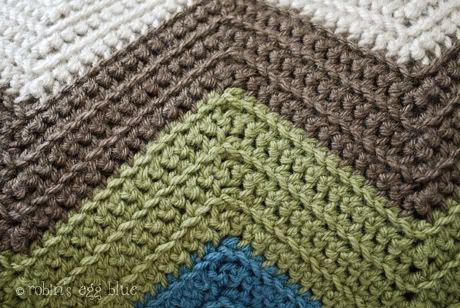 This year I have definitely been taking some time to make my daughters both an afghan. Not that I am taking my time and trying to make it seem special because it has taken me so long, it's just that I am a little slow with this project.
Last year after Christmas I was able to purchase yarn on sale so that I could make my daughters both an afghan like the one that their Great-Grandma Carmella made for my husband. We decided I would alter the pattern a bit and make it more of a wave instead of a V shape. After several months of messing with them, I decided it just wasn't going to happen; I had to keep count all the time while I was crocheting and it was not going very fast, so I unraveled all that I had crocheted and began again. This time I went back to the traditional V shape and it has gone so much faster.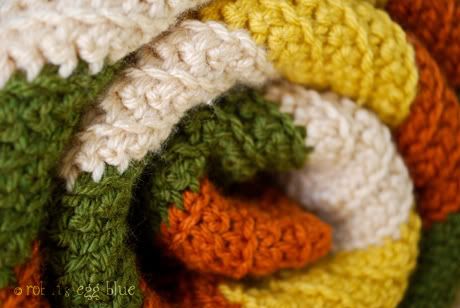 I let the girls choose their own colors. Emily Rose's is above and Breezy's is below.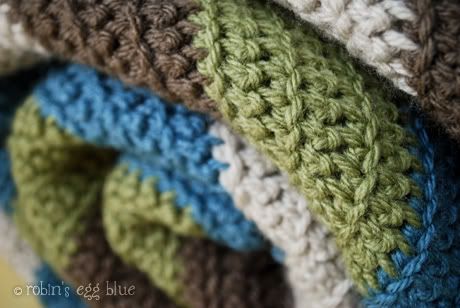 One of the challenges of making gifts for family members in the same home is trying to keep them from seeing the gift while you are making them. Since I had the girls pick out their colors and it was going to be a bigger project, I knew that I wasn't going to be able to do this in secret. As the blankets have "grown" I began to roll them up so the girls couldn't see how big they were and how much more I had to do.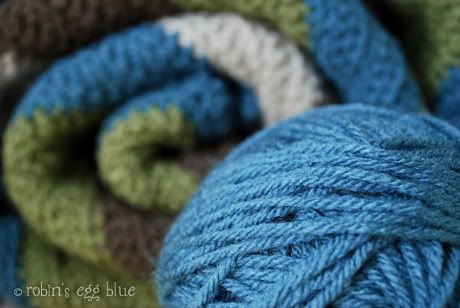 One thing that has been fun about making two at the same time is that when I grew tired of the same colors over and over I could just switch projects. I used Vanna's Choice yarn that I bought at JoAnn's Fabrics last year; it is one of my favorite yarns. The pattern that I used is called Chevron and I used this pattern as a base and then just made it much wider by about 90 stitches and I will not be adding any fringe.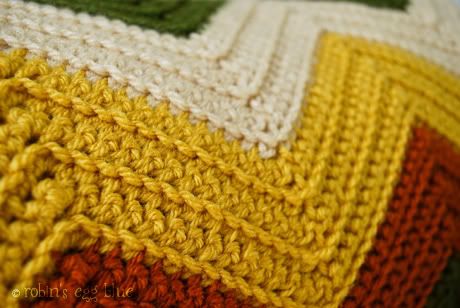 Emily Rose is hosting "A Homemade Christmas" on her blog over the next several weeks. If you want to join in on the fun of sharing ideas about homemade gifts and gleaning from others, you can click here.
Dates to participate in A Homemade Christmas:
• November 17th
• December 1st
• December 15th
• December 29th (wrap-up with projects/gifts we couldn't share before Christmas)
The main/opening dates are listed above, but the linkys will be open two weeks after the beginning date so that you have plenty of time to get in your posts.
7 Responses to "A Homemade Christmas – Afghans"
Leave a Reply