Are you homeschooling your children, but living with fear about the outcome?
Are you thinking about homeschooling and the thought gives you "little terrors?"
I remember years ago meeting a mother who homeschooled her children…. I didn't want to talk with her…I was afraid…what if I had to do that? What if God wanted us to do that? I just stayed clear of her and thought that would work….but God had other plans for us.
Within a few months of that meeting, we were homeschooling too….with much excitement mingled with fear. I remember driving our little Breezy home from government school on that last day and checking my rear-view mirror for a police car. Were they really going to just let us do this? The school officials didn't seem to have any concerns about what we were going to do. Were they being serious or were they just biding their time until they reported us? Such were my fears.
After a few weeks, I realized our home was different, it became peaceful, not rushed, not living on the governments daily schedule, calm. Hmm. My little daughters were playing together again. I hadn't even noticed when Breezy started government school that my daughters didn't play together anymore. There was the big sister with another life and there was the little sister who was "too little." I hadn't even noticed it…it was so subtle.
Fears about how to homeschool, what to teach, how to teach, and will they turn out okay quickly began to diminish as the Lord began to teach us to not fear, but trust in Him.
We are in our last "official" year of home educating and I stand amazed at how God has taken our humanly weak efforts and blessed us beyond measure, building strong foundations for His glory. He has taken our short insights and stretched them long into our children's minds. He has taken our fears and given us confidence in Him.
For a great insight into this topic of fear of homeschooling, Mrs. Victoria Botkin has written a lovely and encouraging article that you can read here at the Western Conservatory for the Arts and Sciences.

I really will blog again about something besides paper dolls, but in the meantime here are two more giveaways for the Daughters of His Story Paper Dolls.
Dawn at My Home Sweet Home is hosting a giveaway through the end of October.
and
Monica at The Homespun Heart is hosting a giveaway that ends on Thursday, Oct 22 at 10 PM EST.
So head on over to these beautiful blogs and enter for a chance to win.
Want to win a free paper doll set?
Sarah Mae at Like a Warm Cup of Coffee is giving away a set of Daughters of His Story paper dolls to 3 different winners. Go to Like a Warm Cup of Coffee to enter, giveaway ends Friday at midnight EST.
It's here!
Our girls' new website is up and running and full of beautiful paper dolls.
Hop right over there and check it out at NobleRosePress.com

The past 2 months have been nothing short of miraculous!
From the start with a simple comment about "Hey, why don't you do some paper dolls", to the packages arriving by freight today, it has been just an amazing adventure.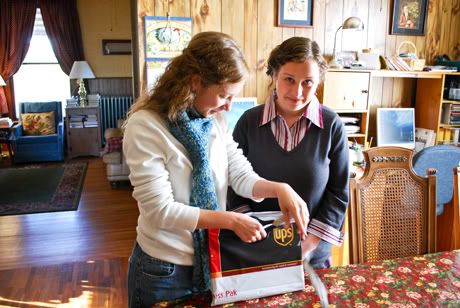 This morning the girls received 2 copies of each booklet of the final printing. We were expecting the big shipment by freight at a local receiving dock later in the day, so this was a sweet blessing to get to see them early.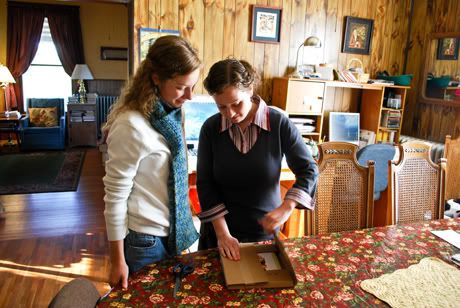 Getting their first peek!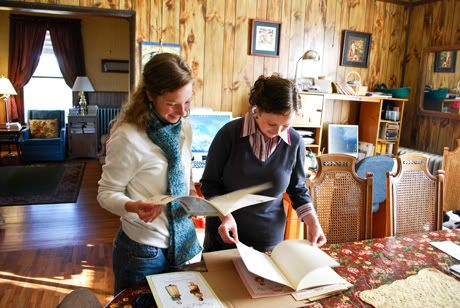 They finally get to hold the finished books in their hands. After working long days, 6 days a week for several weeks…….They're really real!!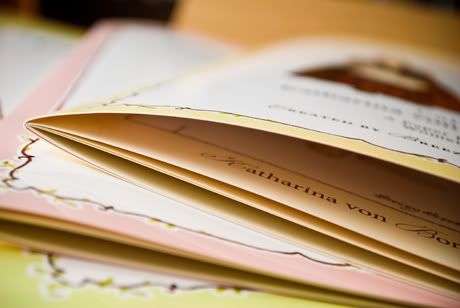 Here is a closer look at the books, they are so pretty and elegant.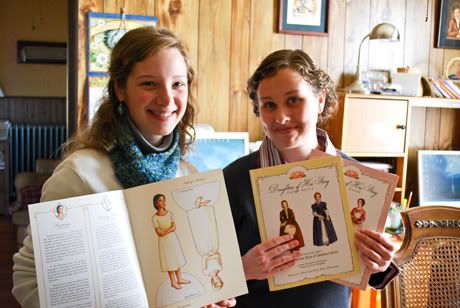 Breezy and Emily Rose holding the finished booklets! It has been a real joy and blessing to see the girls work together on this project. Only by God's grace has this all come together!
These will be available on their new website on October 7! There will also be a special Grand Opening Sale! So check back over the next few days for more details.
Bless the Lord,
O my soul,
and all that is within me,
bless his holy name!
Psalm 103:1