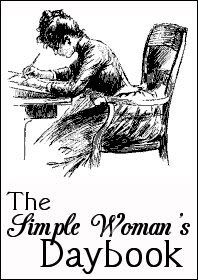 For Today… September 29, 2008
Outside my Window… a foggy, sunny morning (I type too slow)
I am thinking… about the art exhibit that we will be setting up at our local library this week. The library has graciously allowed us to have an art exhibit for local homeschoolers for the entire month of October.
From the learning rooms… Emily has her website up and running, it is called Simply Vintagegirl. One of the assignments in Tapestry of Grace is to have your student set up their own website. I had originally thought a blog would be enough, but the girls decided that they would go ahead and make their own websites. Go give Emily a visit at her new site and leave her a comment, she'll love it. Good job, Emily! I am very impressed.
I am thankful for… our friend, Jason, who made the above possible. And to Jocelyn and Eric for technical help and encouragement along the way.
From the kitchen… hmm. Do we have to eat this week? Oh, I forgot, we have 100 lbs of apples waiting for us to make into apple pie filling.
I am reading… Creating Keepsakes magazines from the library.
I am hoping… to get all those apples peeled and frozen within the next few days.
I am creating… a scrapbook of our week. Just an ordinary week. You can join in the fun and read more about it at Ali Edwards blog.
I am hearing… our bird making happy sounds.
Around the house… clutter, but not for long.
One of my favorite things… God's mercies are new every morning!
A few plans for the rest of the week… apples, put up the art exhibit, possible trip with my mom, SAT test for the girls on Saturday.
Here is a picture thought I am sharing with you…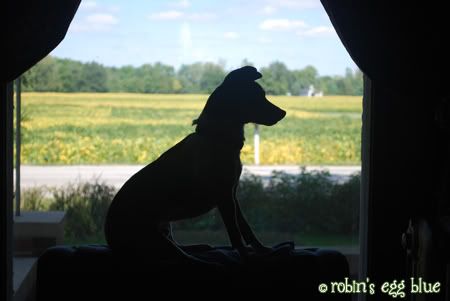 Bently Scribbles….our new cat/dog. He makes me think of a cat when he sits in our window.
You can visit The Simple Woman to read more daybooks.
5 Responses to "Simple Woman's Daybook #3"
Leave a Reply